The First Delivery of RDF from TPST Bantargebang to Indocement Factory
03 September 2023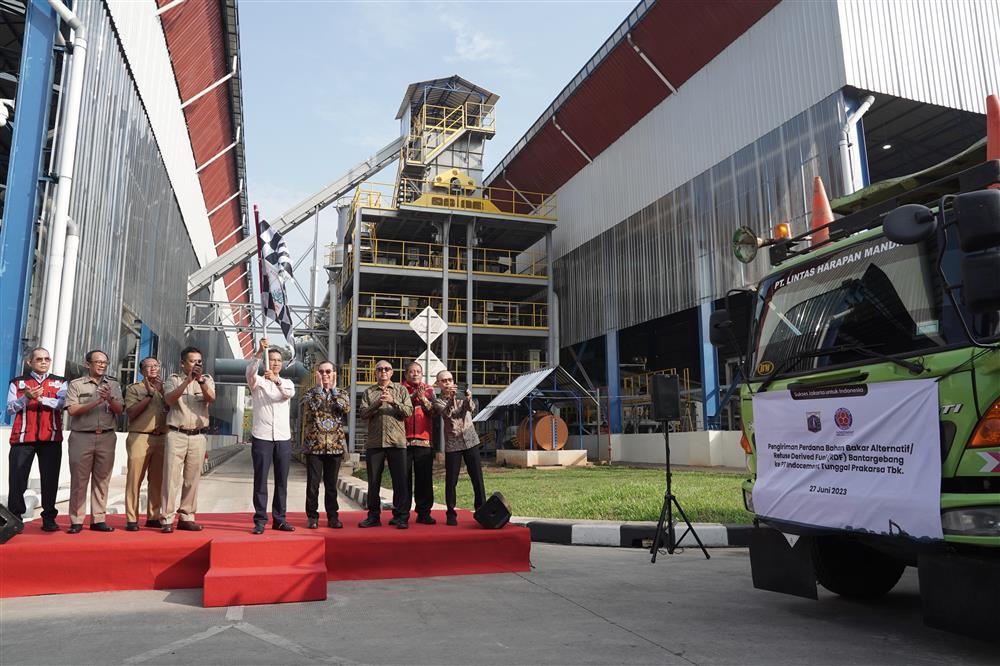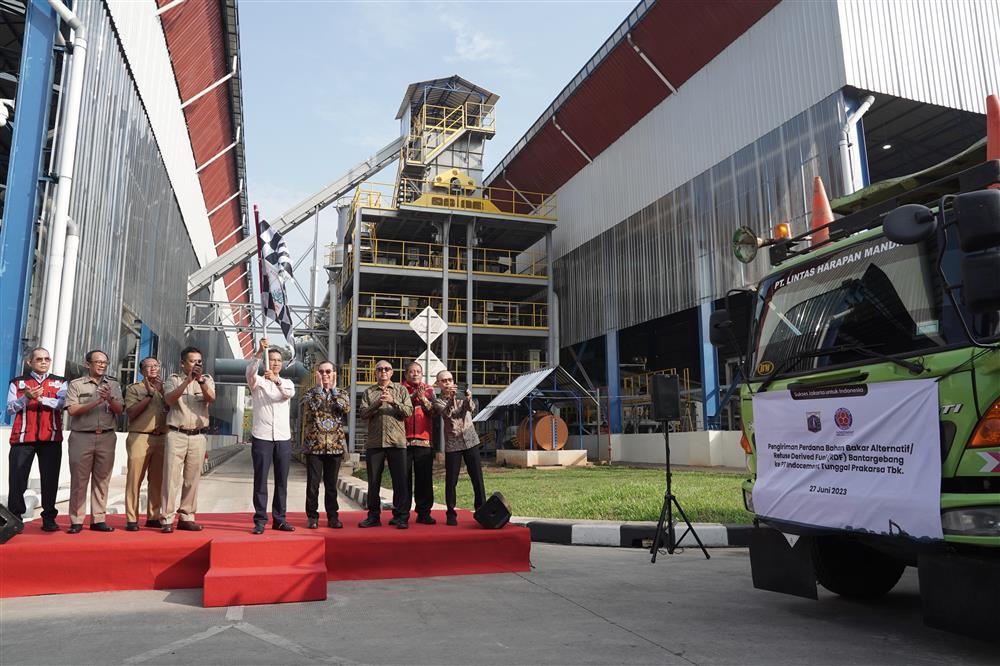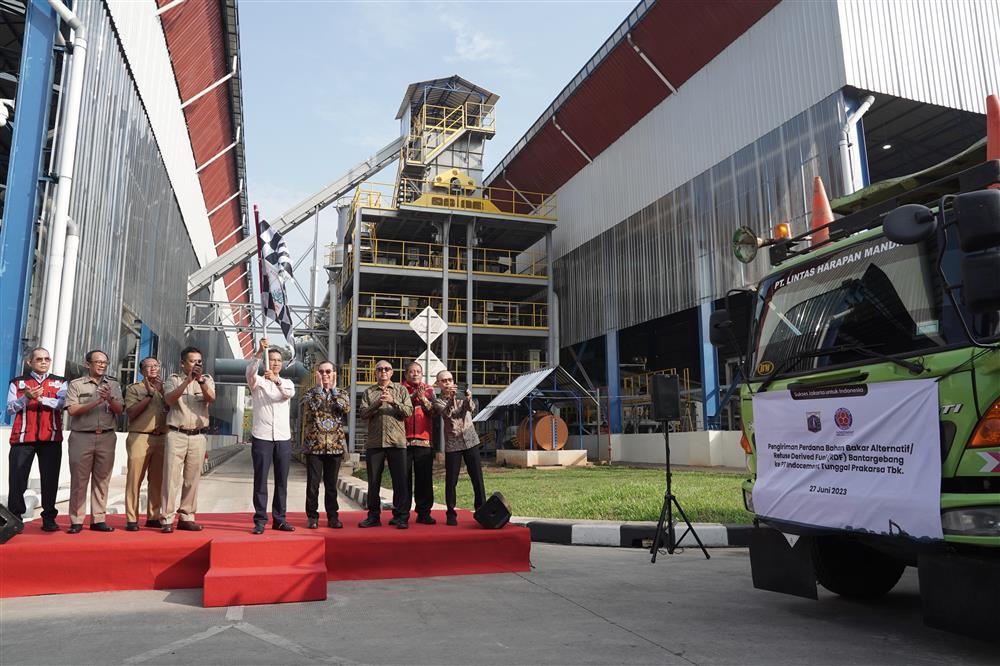 PT Indocement Tunggal Prakarsa Tbk. (Indocement) today, 27 June 2023 received the first delivery of 80-100 tons of RDF from the Landfill Mining Facility and RDF Plant of TPST Bantargebang which will be used as alternative fuels to replace fossil fuels (coal) for the cement production process at the Citeureup Factory. This delivery is a follow-up to Alternative Fuels Provision Trial Agreement from Waste Management between Indocement and Integrated Waste Management Unit (UPST) of DKI Jakarta Environmental Agency (DLH) on June 15, 2023.
Acting Governor of DKI Jakarta, Heru Budi Hartono had the opportunity today, Tuesday, 27 June 2023 to symbolically release the first transportation of dozens of trucks loaded with RDF alternative fuel from TPST Bantargebang. Mr. Heru Budi H., Acting Governor of DKI Jakarta stated, "This collaboration is a solution to the waste problem at TPST Bantargebang which is currently almost at its maximum capacity. On behalf of the Provincial Government of DKI Jakarta, I express my high appreciation and gratitude to the cement industry for having willingness to work together as an RDF offtaker from TPST Bantargebang."
Meanwhile, Head of DKI Jakarta Environment Agency, Asep Kuswanto said that the Bantargebang Landfill Mining Facility and RDF Plant of TPST Bantargebang can process up to 2,000 tons of waste per day and are in accordance with industry specifications. "Waste processing is carried out mechanically through sorting, chopping, and drying processes, producing RDF products, which are processed solid waste in the form of flammable materials (plastic, paper, etc.) that are homogeneous in size (bulk or pellets) and can be used as an alternative fuel," added Asep.
On the same occasion, the President Director of Indocement, Christian Kartawijaya said that this collaboration is a good first step and at the same time, it is a clear evidence of collaboration and synergy that can be carried out between the private sector and the government in overcoming DKI Jakarta's waste problem and hopes that this collaboration will help to reduce the amount of waste buried in TPST Bantargebang. "Hopefully the collaboration between Indocement and DKI Jakarta Provincial Government can be an example of best practice in waste management cooperation between private parties (cement manufacturers) and local governments."
"For Indocement, the use of alternative fuels is in line with the company's vision and mission to reduce CO2 from the use of fossil fuels (coal). Indocement has used more than 18% of alternative fuels up to 2022 and we plan to replace the use of coal to alternative fuels up to more than 40% in 2030. To be able to process such large quantities of alternative fuels, Indocement has made significant investments in all of our factory in three locations, which are in Citeureup and Cirebon (West Java) and Tarjun (South Kalimantan), among others by starting to build direct access roads to the Indocement factory as well as various facilities RDF processing such as feeding facilities, shredder and mixing facilities and the latest investment is hot-disc facility. Indocement's investment value related to sustainability has reached more than IDR 1 trillion in the last 5-6 years," added Christian.
News release regarding this event can be downloaded here!